TEDxTalk by bestselling author Dr. Karella Easwaran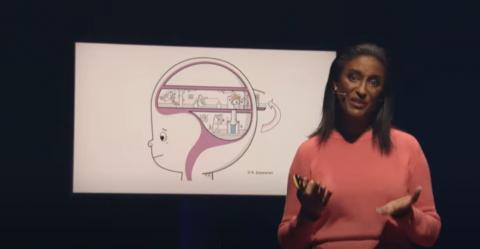 "The Power of Your Thoughts for a Healthy Life" - a great TEDxTalk by mind-body medicine specialist Dr. Karella Easwaran, author of the Spiegel bestselling The Secret of Resilient Mothers. 
In her talk she explains in a visual way how our brain works and how we can improve our health and well-being with her method of Beneficial Thinking. She has been particularly involved with mind-body medicine and gained experience at the Benson-Henry Institute for Mind Body Medicine at Harvard University.